Oggi vi voglio consigliare un manuale del metodo Pilates.
Il suo autore è Rael Isacowitz, il fondatore della Body Arts and Science International (BASI), un'organizzazione internazionale che si dedica all'insegnamento del metodo Pilates dal 1989. Rael Isacowitz è un esperto di primo piano del metodo e dispone di trent'anni di esperienza, di pratica e di insegnamento in università, cliniche e studi in tutto il mondo.
Chi ha avuto il piacere di conoscerlo e/o di imparare da lui lo descrive come una persona con un cuore immenso, con una carisma incredibile e con un infinita passione per il metodo Pilates: "the teacher of the teachers!".
10 anni fa sono stata per un breve periodo a New York per scrivere la mia tesi di laurea dell'Università sulla vita di Joseph Pilates. In uno dei tanti pomeriggi che passavo nelle bibioteche e nei negozi di libri, mi è capitato appunto proprio questo manuale "Pilates" di Rael Isacowitz, pubblicato nel 2006, tra le mani. Me lo comprai. Rimasi affascinatissima. Questo suo manuale mi ha sempre accompagnato nella mia vita d'insegnante.
"Pilates" è una guida molto completa sia dal punto di vista teorico che operativo ed è un eserciziario di inusuale ricchezza. Ogni tipologia di attività viene analizzata per esercizio, illustrando le posizioni corrette da assumere e il traguardo da raggiungere.
Vengono trattati scrupolosamente gli esercizi di Matwork ma anche proposte una vasta gamma di esercizi sulle macchine inventate da Joseph Pilates (Reformer, Cadillac, Step & Ladder Barrels, Wunda Chair, Pedapull e piccoli attrezzi come il Magic Circle).
Ci vollero altri 10 anni per farmi fare il corso di formazione da BASI Pilates Italia, il Comprehensive Global Format a Prato da Ilaria Pulidori.
Oggi ho un approccio diverso a questo manuale. Ho potuto approfondire l'idea d'insegnamento di Rael Isacowitz, il Block System, e ora capisco meglio il suo amore per la precisione dell'esecuzione degli esercizi di Joseph Pilates.
Per tutti quelli che non sanno bene leggere l'inglese è stato pubblicato nel 2010 la traduzione: il "Manuale technico del Pilates", editori Calzetti Mariucci. Potete ordinarlo su Amazon, costa solo 29€ e vi cambierà la vostra vita da appassionati del metodo Pilates.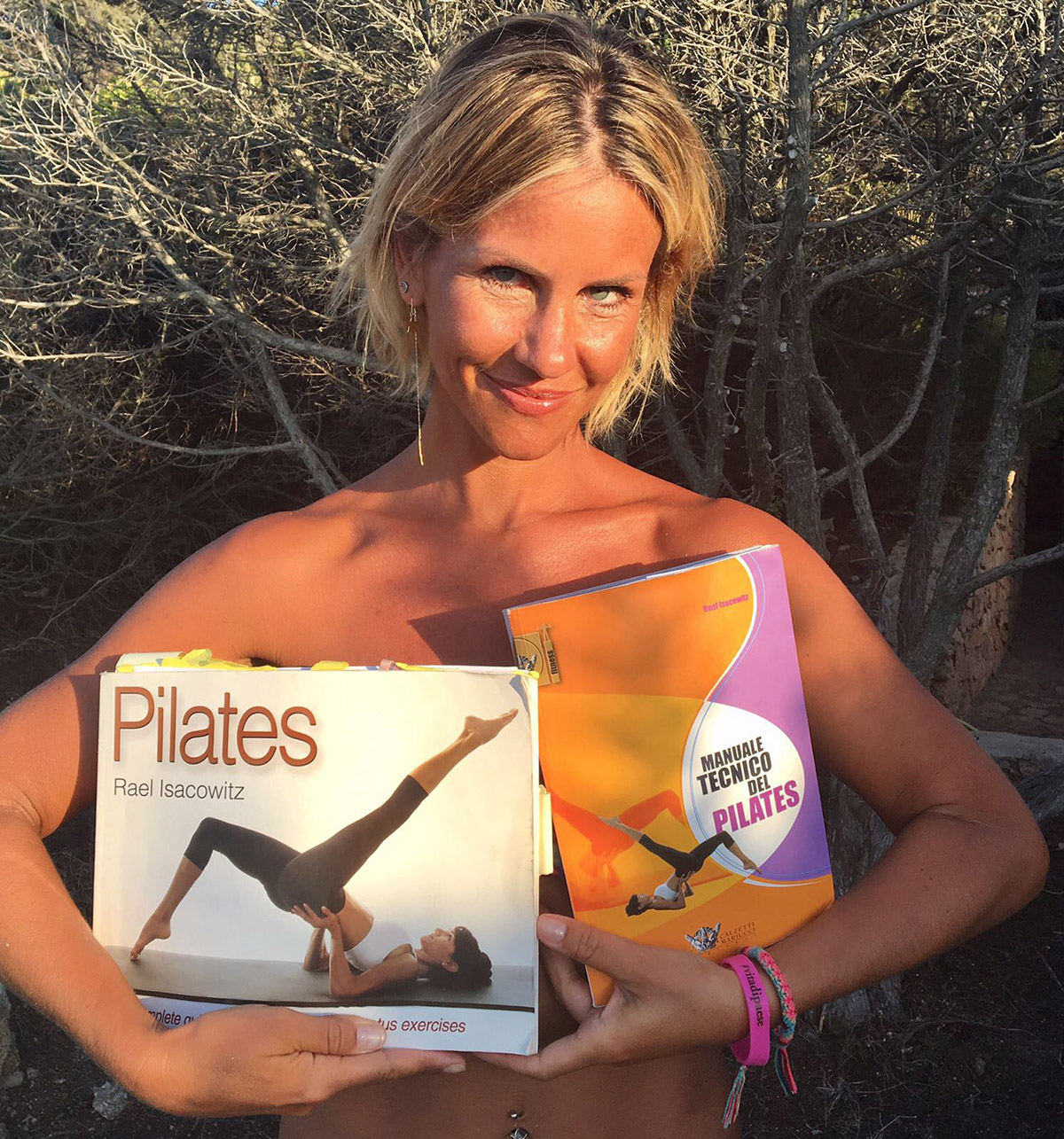 Per chi volesse approfondire l'approccio di Rael Isacowitz vi consiglio BASI Pilates Italia.
Non dobbiamo mai essere soddisfatti con quello che abbiamo e quello che pensiamo di saper fare… continuamo a studiare.
Cito T.S.Eliot: "We shall not cease from exploration, and the end of all our exploring will be to arrive where we started and know the place for the first time"